Merken: Alcorn McBride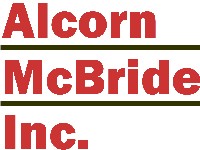 Alcorn McBride is een Amerikaanse fabrikant van showcontrol, audio- en videoapparatuur voor de gethematiseerde entertainment industrie. Deze producten die zijn ontworpen om 24 uur per dag, tientallen jaren te werken zonder preventief onderhoud. Dit is de reden dat werelds grootste themaparken, musea en uitgaansgelegenheden in de wereld vertrouwen op Alcorn McBride apparatuur.
Voor meer informatie zie: https://alcorn.com/
Alcorn McBride is an American manufacturer of showcontrol, audio and video equipment for the themed entertainment industry. These products are designed to work 24 hours a day for decades without preventive maintenance. This is the reason why the world's largest theme parks, museums and entertainment venues in the world rely on Alcorn McBride equipment.
For more information see: https://alcorn.com/