Brands: Visual Productions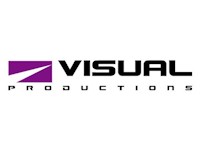 Visual Productions, lighting control and more.
It seems so obvious, you press the button and the light comes on. With the increasing complexity of lighting fixtures such as LED lighting, that's no longer self-evident. With its many years of experience, Visual Productions has proven itself in fields of developing extensive lighting controls that provide all the space to create the desired effect. For the user, simple operation remains for error-free use.
Tablet, iPhone or touchscreen? iOS, Android, Linux or Windows? Whatever you want to control the lighting with, Visual Productions offers a solution. There are also solutions, for the more conventional users, like simple buttons or simply via the traditional light switch. Everything is possible.
Everything moving part is subject to wear. That is why all lighting controls from Visual Productions are built with only solid-state components. This makes DMX light controllers from Visual Productions suitable for 24/7 use and guaranteed to be carefree for a very long maintenance-free period. DMX control is the core business of Visual Productions, but there is a range of protocols that are supported by the hardware. UDP, OSC, Artnet, Midi and various timecode options.